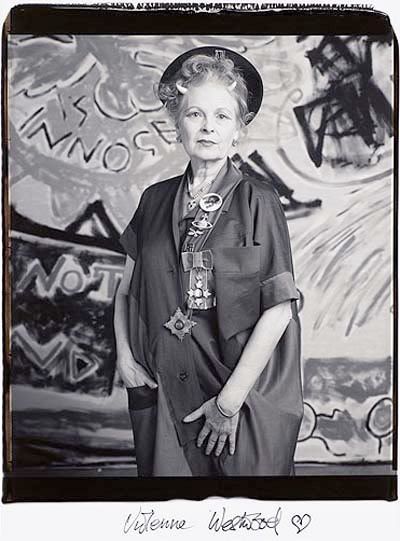 Vivienne Westwood just released a retrospective publication fo her work and life entitled the Vivienne Westwood Opus. The Opus features many pieces of her design history, models who have walked in her shows, and a look into the woman herself.
"The Vivienne Westwood Opus offers a startling insight into Vivienne Westwood, her manifesto and her stunning designs, which reflect the passion of her collections. Since it is a very personal and special project for the Grand Dame of British Fashion, only a very limited number of 900 copies will be available to the public worldwide."
Vivienne Westwood Opus features 9 different cover for the book that is availble, each numbered and signed Westwood herself. You can purchase it from her site for a modest 2,800$. More on the Opus can be seen
here
.