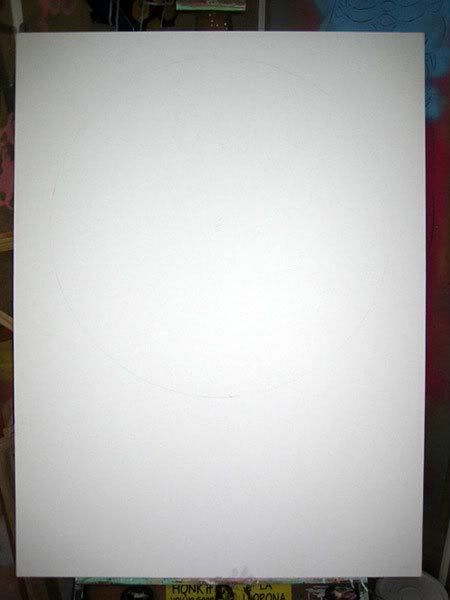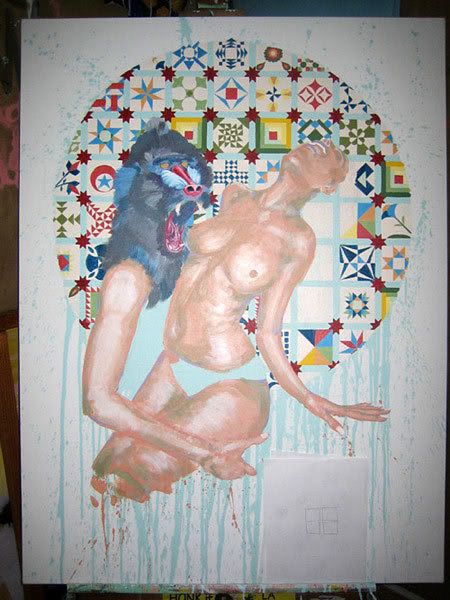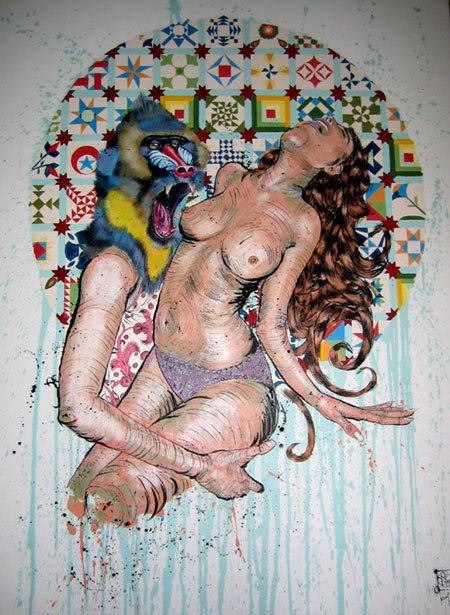 San Diego based Artist Kelsey Brookes has put up a step by step analysis of one of his latest work (seen above). You can view the entire analysis on
RVCA's website
. Brooks had this to say about his method for the above painting:
Method:
Dig through pounds of photos and gigabites of online blog sites for a suitable photograph (of people…usually women) to take apart. In this case the source is www.lastnightsparty.com
Find appropriate animal photograph to splice into previously mentioned photograph. Prepare canvas with suitable background and paint character onto canvas….simple as that.
View the entire analysis
here
[
RVCA
]