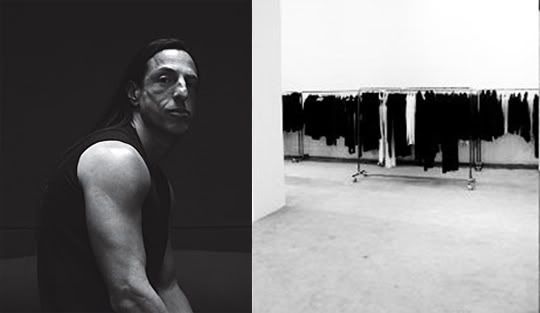 RIck Owens recently sat down with Mens.Style for this month's "Rules of Style". This is a top 10 list of sorts pertaining to Owen's outlook on style. Nothing really new here except for something I hadn't previous known, that Owens hates accesories.
"I hate rings and bracelets on men. I'm not a fan of man bags, or girl bags either—or even sunglasses. I don't like fussy accessories. Isn't it more chic to be free? Every jacket I make has interior pockets big enough to store a book and a sandwich and a passport."
Who would have thought?? You can read the entire list
here
.