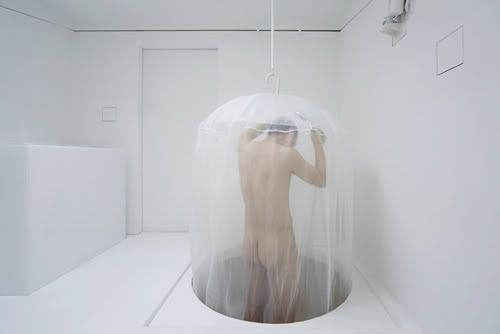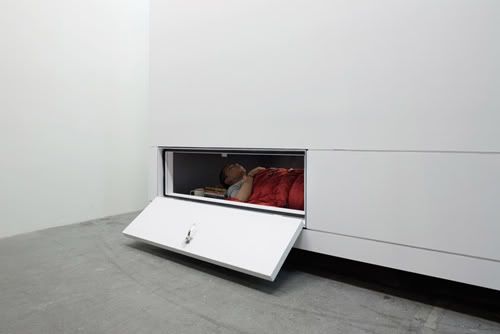 PACO
- is white 3m x 3m x 3m cube designed by
Jo Nagasaka & Sschemata Architecture Office Ltd.
It offers the minimum equipment to live on such a small space; it has a hammock, a table, a toilet, and a shower. Everything you'll need to live.
Wouldnt it be awesome to see a Paco community somewhere? Like a huge warehouse full of these things? Im not sure about the cost of this, being that the site is in Japanese, but i'm curious to know.