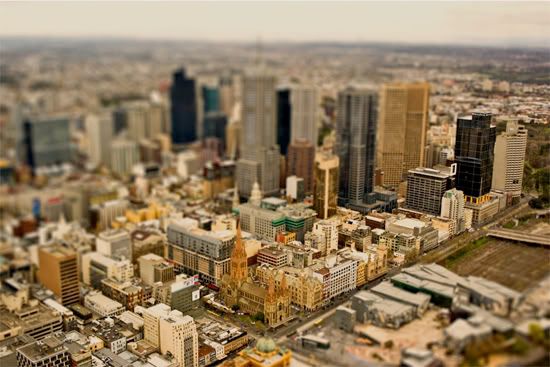 "88"
Ben Thomas
' dioramas are packed with realistic city scapes and pain-staking detail invited close scrutiny. The buildings, people and scenery offer a sedate view of the world, but Thomas' images aren't crafted models, they are real life images, reconfigured on a miniature scale.
"The process of achieving the diorama effect essentially works around shifting or reducing the depth of field in a shot," explains the Melbourne-based photographer. "This can be done one of two ways; you can change the depth of field in the shot with a tilt-shift lens, or you can use Photoshop (or similar) to do the same thing, with a lot more freedom... The final piece in achieving the style is around the colouring and, to be honest, this is what takes the serious hours."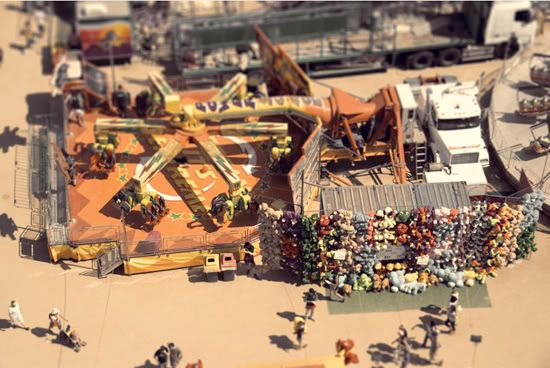 "Spin"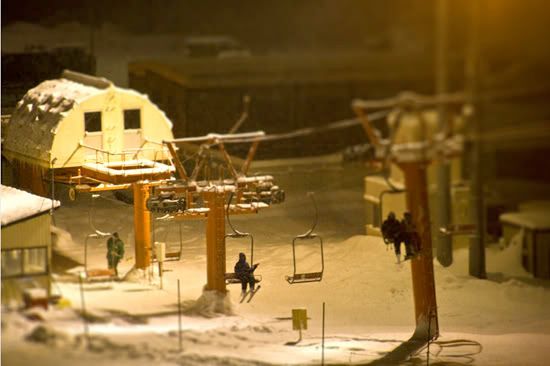 "It Goes Up"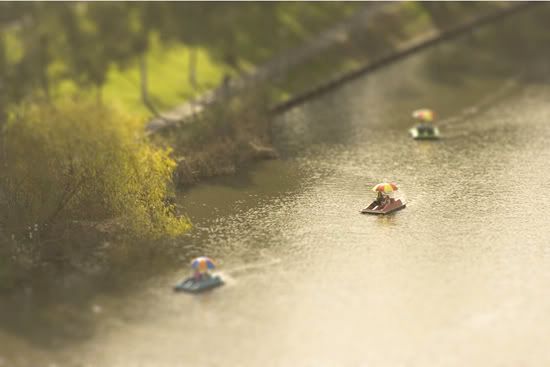 "Paddleaide"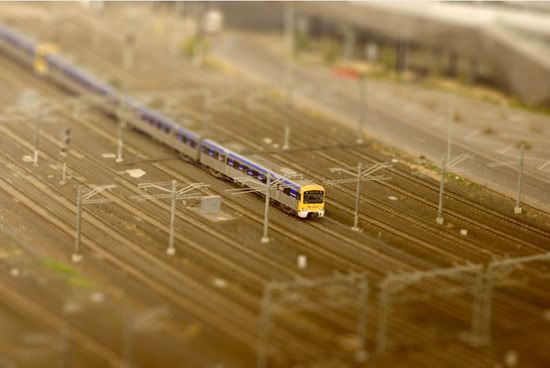 "Toot-Toot"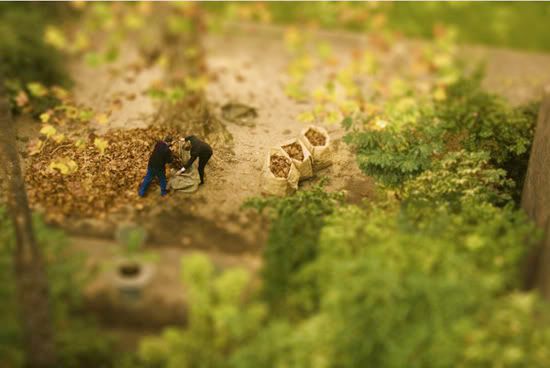 "Members Only"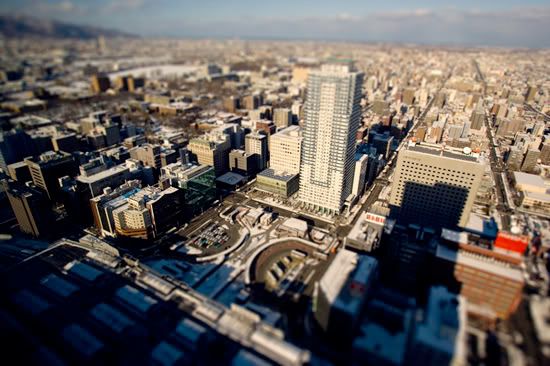 "Almost the Same"
Thomas, a graduate of Adelaide's International Design Effects and Animation School, also recently won the art section of the Australian Sony Projections' new photographer of the year award. You can view further works
here
.
[
City Shrinker
]